International Liberty
The Congressional Budget Office released it's 2020 Long-Term Budget Outlook yesterday.
Almost everybody has focused on CBO's projections for record levels of red ink. And it is worrisome that debt is heading to Greek/Japanese levels (especially if the folks who buy government bonds think American politicians are more like Greek politicians rather than Japanese politicians).
But what should really have us worried, both in the short run and the long run, is that the burden of government spending is on an upward trajectory.
CBO has some charts showing that federal government spending will consume more than 30 percent of GDP by 2050, assuming the budget is left on autopilot.
But I dug into CBO's database and created my own chart because I think it does a much better job of illustrating our problem.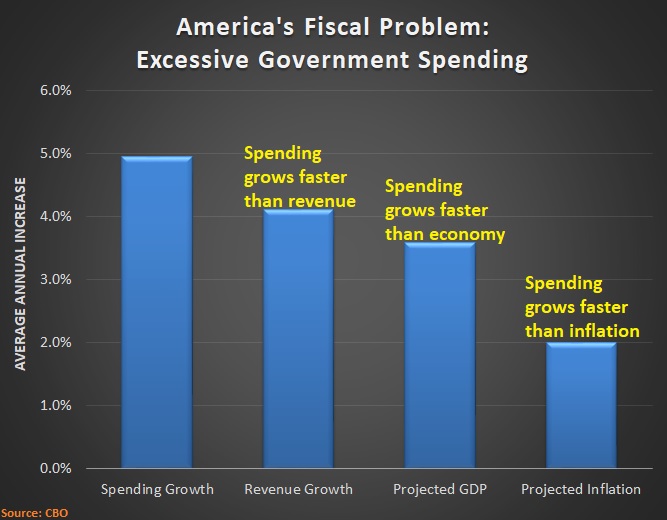 As you can see, the problem is that government spending is projected to grow too…
View original post 161 more words